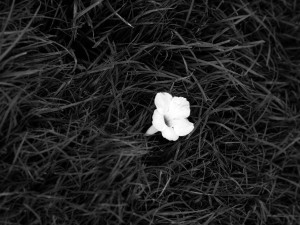 When we talk about the hurts that bring people to therapy, it's easy to downplay the hurt that comes from childhood neglect. It's much more obvious to point to dramatic trauma as the source of a person's emotional suffering. If you were abused emotionally, physically, or sexually when you were young, then we have a clear sense of what caused the harm that continues to trouble you as an adult.
But neglect doesn't seem so dramatic from the outside, unless you've experienced it yourself and know from your own experience how bad it felt. Each child needs consistent, loving attention over many years of developing in order to enjoy a healthy sense of self and a healthy emotional life. If your parents and other adults or siblings and peers ignored you, abandoned you emotionally, loved you only if you fit their idea of who you should be, or cut you off from human connection in some way, then you know that being neglected hurts deeply.
You may have felt isolated much of the time, as though no one was there to see who you were, to value what you said, felt, and thought, to give you physical affection, or even to let you know that you existed and mattered to them. Sometimes children of neglect had parents who were narcissistically self-absorbed. Such parents prefer to focus only on themselves, their work, their relationships, their obsessions, and children become an afterthought. Other parents become absorbed in addictions, mental health problems, or physical health problems.
On the other hand, maybe you got some basic attention in your childhood, but it was very conditional. If you didn't measure up to some standard, then you risked losing the love of your parents. You had to believe, or act, or be a certain way, or you might get tossed out of the circle of the family. In this case, part of you got attention, but other parts of you got neglected or rejected as bad. This can create a feeling of being divided inside—like parts of you got lost along the way, left behind, all alone.
What therapy does in these cases is to create an atmosphere of trust and openness where all of you is welcomed, seen, nourished, and encouraged to develop in ways that enhance your life. Instead of feeling left behind and isolated, your therapist gets to know the you that suffered neglect. I've seen in my practice how a person can then heal and grow and feel truly known for who they are. This can have dramatic effects throughout the client's life as the therapy moves along.