We depth psychologists talk a lot about dreams. But what is it to dream? And what is it not to dream?
Psychoanalyst Thomas Ogden has this to say in "On not Being Able to Dream": "Much has been written on what dreams mean; relatively little on what it means to dream; and still less on what it means not to be able to dream." He goes on to tell about Wilfred Bion's notion that the activity of dreaming is more fundamental than we normally think.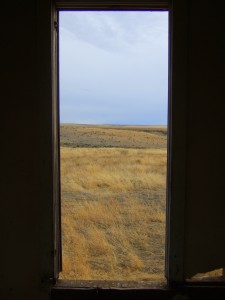 Dreaming is not identical to the "dreams" we wake up remembering. Instead, when we are functioning well, dreaming is happening all of the time, waking or sleeping. It is the unconscious psychological work of linking elements of experience that have been stored in memory. Dreaming makes sense of our emotional realities by making these links and giving elements of experience form. This can take place while we are sleeping, and it can take place while we are awake.
I remember consulting with a very experienced psychoanalyst a few years ago about cases. I asked him how he worked with dreams in his own practice, with his own clients. He said that his approach had changed over time. Now, he said, he thought of each session itself as a kind of dreaming. In other words, each session enters the space of making associations, links, and playing with meanings. Client and therapist dream up the session together and so engage in learning from experience.
In this view, the background experiences held in memory are raw ingredients. We can't digest experience without first dreaming it. The act of dreaming cooks the raw ingredients. It creates a meal that we can eat and share with others.
Bad things happen when we can't dream. At the extreme, some individuals become unable to dream when in a psychotic state. Psychological digestion is disturbed, and the results can be catastrophic. For most of us, there may be moments of failing to dream–aspects of self and world that we choke on and need help to swallow and metabolize. That's where psychotherapy comes in and creates a vessel for this alchemical work.