My Personal Background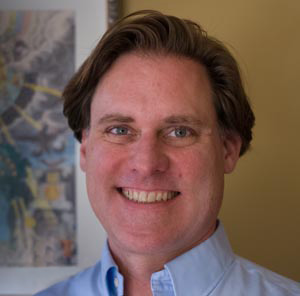 I enjoy treating each of my clients as a complex individual who deserves my focused attention. Working as a therapist in private practice gives me this opportunity. I have been practicing psychotherapy and counseling in Portland, Oregon since 2007. Before this, I worked with adults and children in the San Francisco Bay Area for several years in various contexts.
I have also committed myself personally to explore and tend my own psyche and development. In the mid-1990s, I found myself at a crossroads and sensed that my life needed to change. This was the start of a long exploration through therapy that has led to many exciting discoveries and transformations.
Because I have gone through the struggles of being human myself and worked hard to come into being as an individual through my own psychotherapy, I bring a unique compassion, understanding, and way of being present with my clients as they move through their own therapy.
Professional Psychotherapy Training
I studied depth psychology at Pacifica Graduate Institute in Santa Barbara, California, where I earned my Master of Arts degree in counseling depth psychology. Pacifica is known for placing great value on the depths of the human psyche and was a wonderful place to study. Unlike most graduate schools, it also emphasizes the importance of students paying close attention to their own emotional process, dreams, and relationships.
Before attending Pacifica, I completed my Ph.D. in religion and theology at Boston College, where I wrote about the psychologist Carl Jung's understanding of symbols in dreams and psychotherapy. In 2006, my book Beyond Psyche: Symbol and Transcendence in C.G. Jung was published by Peter Lang Press. Jungian analyst and scholar Lionel Corbett, M.D., described the book as "a powerful defense of the value of Jungian thought and the symbolic life in our contemporary setting."
Ongoing Developments
Ever since graduating and moving into private practice, I have continued my studies of the theory and practice of therapy. I have also consulted regularly with senior Jungian psychoanalysts and other psychologists. Being a therapist challenges me to my core, and I love continuing to deepen my clinical skills in the art of psychotherapy.
Over time, I've found that my clients are often important teachers. Anyone can learn theories and techniques, but my clients are living human beings. At some level, they know a lot about what needs to change and what the therapist needs to do and not do to make change real. I combine my own clinical skills and experience with your innate wisdom.
Professional Affiliations
Schedule a Phone Consultation
Please contact me to set up a no-charge 20-minute phone consultation. This will give you a chance to express your needs, ask me questions, talk about fees and insurance, and discover whether I might be the right therapist for you.