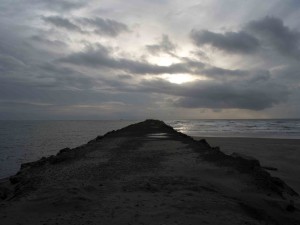 Here's a start to a few blog entries exploring important aspects of psychotherapy as practiced by depth psychologists of various stripes.
Let's assume a basic working definition of depth psychotherapy. Let's assume that it's a form of therapy that goes out of its way to include the unconscious psyche in treatment. By unconscious psyche we mean at minimum certain dynamic patterns that are always at play beneath the surface of our awareness. Let's assume that engaging the psyche stimulates growth and movement and often helps to ease problematic symptoms of emotional suffering.
So how does a therapist go about engaging the psyche? Truth is, there are lots of ways. There are lots of schools of thought in the history of depth psychotherapy, each with its own opinion about how this should be done. Today, as neuro-mania (the reduction of all psychological experience to brain phenomena) reveals its limits both as theory and treatment in psychiatry, renewed interest in the depths of the psyche is creating excitement as psychology begins to re-balance its lopsided though important focus on brain and behavior.
The best place to start exploring is the therapeutic relationship. Someone comes to therapy, usually in a state of suffering and concern. Something in the suffering–the symptoms–expresses the individual's difficulty. I've found that it's rare that people will seek out and commit to psychotherapy when they are feeling okay. Maybe they begin in a state of crisis and difficulty, and then begin to feel better, and continue therapy for the sake of further personal development, but it usually takes a painful difficulty, or symptoms, or a loss, or an illness, or a life crisis to bring a person into my office to begin an adventure of self-discovery and renewal.
The relationship of therapist and client therefore includes this aspect of seeking help, wanting relief and healing. At the same time, it's odd to say yet definitely true that most people are ambivalent about the very same changes they long for. I can say this based on my experience both as a therapist and as a client! There's something scary about change, apparently. Sometimes this is called resistance. Forces for change are mobilized, but so are forces against change. This is normal, and a good therapist makes room for ambivalence and facilitates change at the pace the client is okay with.
One fundamental gain in psychotherapy is the experience that the client has of being seen and understood. Having a hard time brings isolation, and most of us tend to hide the less fun aspects of our lives. Who wants to hear that? we say to ourselves. Or we try to share what's going on, but it's too much for our friends and families to handle, or seems to be. That's why a depth psychologist will try and provide the kind of safe container that welcomes all of the client's conscious and unconscious parts into the mix.
One final note for now: I've noticed over the years that many people in my office feel a deep longing that is almost unspeakable. Something is missing. It's hard to say exactly what, but there is a felt sense of lack, and a heartache. I'm not saying therapy necessarily is the answer to this longing, but it can be surprisingly effective is accessing the longing and can even change the way a person gets to bring it into the world outside. Deep desire can lead to interesting transformations that ripple outward through a life. Transformation can happen from the inside – out. Inside the therapy office to outside in the world. Inside the inner self to outside in outer behaviors.
I will save this inner – outer dynamic for another post.